So, we went up to the Heber Valley Railroad to ride their new
Dinosaur Train
. While the train ride itself is always fun for the kids, the event itself was underwhelming at best. I did enjoy the "Dinosaur Hunting License" they gave the kids.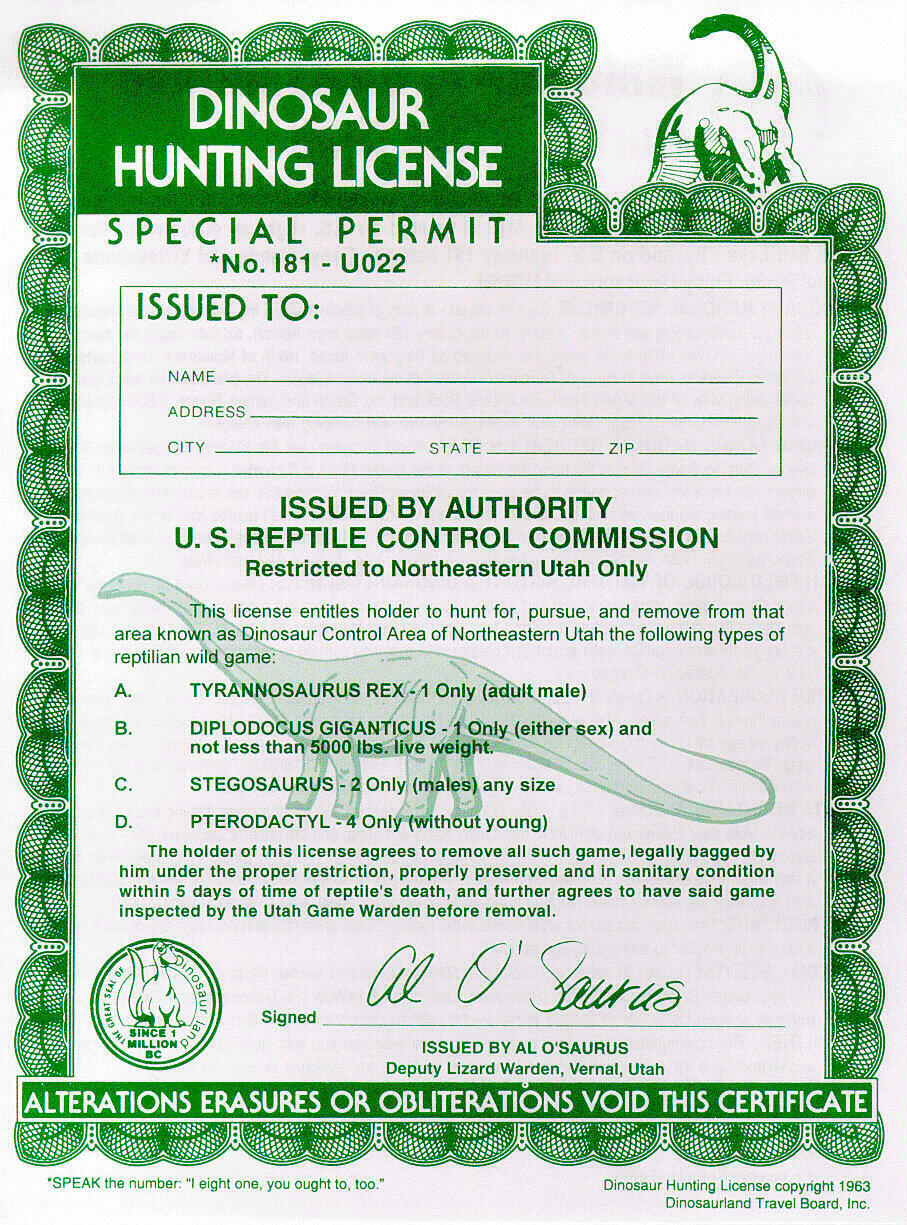 I already know a fair amount about dinosaurs because of my time as a volunteer junior docent at the
College of Eastern Utah Prehistoric Museum
in Price.
For example, do you know how to differentiate an Allosaurus from a Tyrannosaurs Rex? Look at the claws. "Al" has three, T-Rex only has two.
http://www.guardian.co.uk/science/lost-worlds/2013/jun/30/dinosaurs-fossils
http://usueastern.edu/museum/index/featured/ArmoredMonster.htm