A friend of mine posted about this cool tradition a few months ago, and my sister-in-law Joanna posted about the one she saw in New York recently. They are called 'love locks' or 'wish locks' and are padlocks placed on bridges all over the world.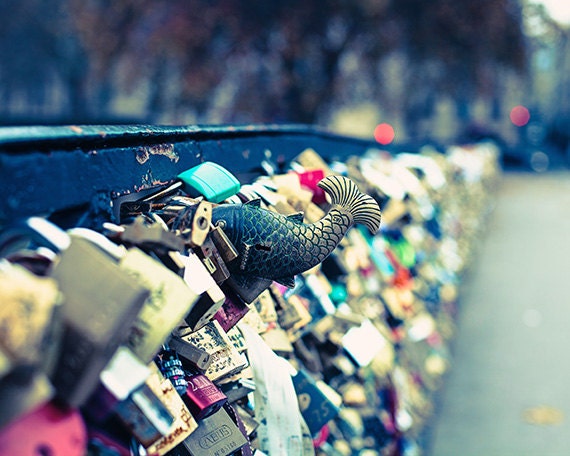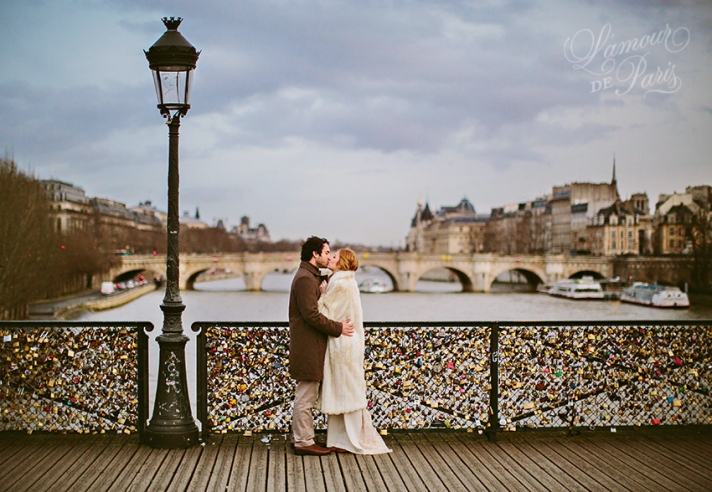 The original bridge, at least according to ABC, is described
here
Essentially, the story is that a couple used to visit the bridge to pledge their love, but when the man was sent off to war, he met another woman and ended up marrying her, leaving the first woman bereft.. For some reason, that inspired people to buy padlocks, paint or engrave the name of their love on it and then throw the key to the lock into the river.
One of the most famous is the Pont des Arts in Paris, which you can read about
here
and
here
The tradition seems to have spread all over the globe, with some police department regularly cutting the locks and removing them from the bridge, citing public safety concerns related to the weight of the locks putting strain on the bridges.
http://en.wikipedia.org/wiki/List_of_locations_with_love_padlocks
http://winetrain.com/love-lock